FAN PHOTOS
AS FEATURED IN
Customer Reviews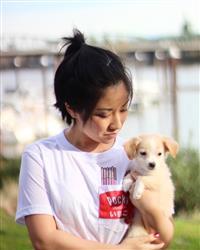 01/19/2018
Absolutely great!
The shirt is super soft and comfy! I love it!
KF
Kaitlyn F.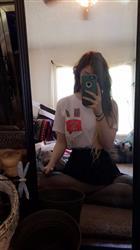 07/01/2017
Loved it!
Shipping was very fast and the product arrived in an adorable pink package! There was even a very cute personalized note on the inside :) I ordered the strawberry pocky shirt in a small and it was perfect! It followed the measurements exactly and the shirt is ridiculously comfortable and cute! I will definitely be buying from this site a lot more and would highly recommend there products to everyone :)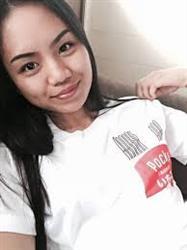 07/14/2016
Very cool and comfy❤️
I was excited to receive my first purchase from DorkyPop. I really love the shirt and when I wore it to school my friends thought the Pocky pocket tee shirt was really cool. Will purchase more tees soon!
07/05/2018
Totally Worth It!
Ok first off, I'd like to say this company is great!! I ordered a large originally for my brother and it was too big. The customer service was so awesome, they're quick to respond and had no problem exchanging the shirt and size! The shirt is soft and high quality. I definitely recommend buying from Dorkypop!!
05/04/2018
Super Cute!
Really cute print. nice quality! My friends thought my shirt was cute too. Wish I got XS kind of big, but still looks nice tucked in.
01/04/2018
Extremely Happy
The fit is great and the design is printed really nicely. I love the shirt and it came in the mail with a sticker, a candy, and a little hand written note which was super cute. Would definitely buy from here again!
01/02/2018
Excellent quality
I was so surprised by the quality of this shirt! I got the picky shirt and totally expected the design to be one of those iron on things but it's not! It'll definitely hold through washing and the shirt twelfth is very sturdy material. The shirts seem to be unisex so keep that in mind when choosing your size
06/24/2017
Pocky Shirt
I love the fit of the shirts!! The patterns are super cute!!
01/01/2017
Super comfy!
I love this tee! True to size and very soft. :) Love wearing it when I'm eating pocky. ;D
07/23/2016
One of the cutest pocket tees ever!
I originally purchased the strawberry pocket tee for my best friend. We both love pocky and she wanted to wear something cute to anime expo, so I made this purchase for her. She absolutely loves the shirt and wants to order more designs in the future!
07/14/2016
Very cool and comfy:heart:���
I was excited to receive my first purchase from DorkyPop. I really love the shirt and when I wore it to school my friends thought the Pocky pocket tee shirt was really cool. Will purchase more tees soon! :grin::two_hearts: