FAN PHOTOS
AS FEATURED IN
Customer Reviews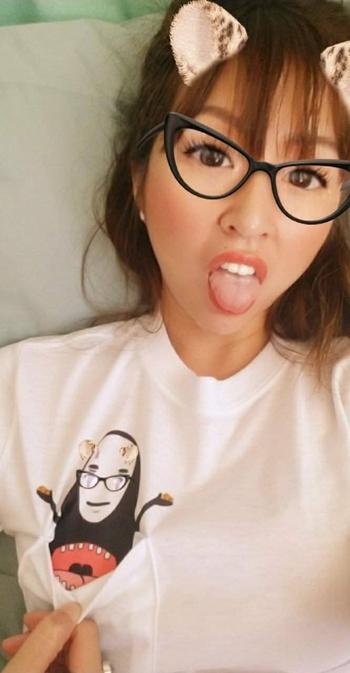 09/23/2017
143
Loooove my shirts! Can't wait to get more. They fit true to ur measurements given. I'm 5'6", 122lbs & the xs is perfect for me (not baggy). I think I might order next in small to get more of an over size look. Material is soft & my noface pocket tee is adorbs. Thank you!!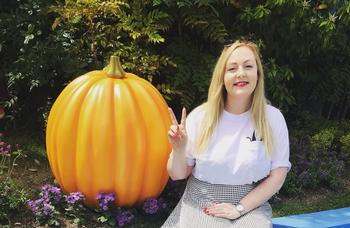 09/07/2017
No face tee
Such a great company! I love the personal touches like the personal messages! They were quick to offer any help if needed and made the overall experience easy and enjoyable.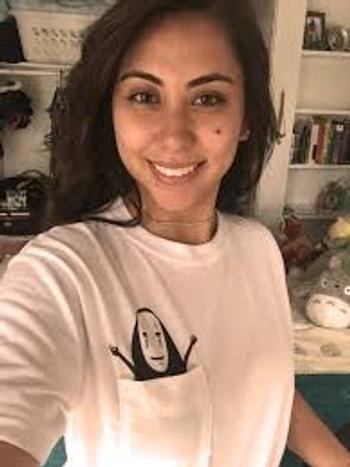 09/14/2016
Excellent quality, excellent customer service!
This shirt fits perfectly - I am 5'6 and between 150/155 - with it being loose enough to be comfortable but not too much to where it's unflattering. The material is definitely of quality and feels sturdy and durable but is also very soft and non-irritating against the skin. The design is absolutely adorable and fun (who doesn't love No Face)! I had many people get a kick out of revealing his little mouth which was an extra bonus! The customer service is also excellent; my shipment came in quick, within 2-3 days and the owners took the time to e-mail me personally, which I deeply appreciate. All in all, I am definitely purchasing again in the future!
09/01/2016
Great
It was great and sooo fast ! I love the material and the design.
08/20/2020
Great quality and design
Shipped fast and I am super happy with my new shirt
Lynda V.
United States
06/04/2020
Luv my No Face tee!
The material the tee is made out of is nice, but I really love the design.
Constance M.
United States
06/02/2020
Great quality and super cute
So personable. I've never received a handmade note thanking me for my purchase ✌️
Meghan-lee F.
Canada
11/15/2019
T shirt with "no face"
Very nice t shirt. Nice fabric — not usual t shirt material
nancy s.
United States
07/17/2019
Awesome shirt!
I bought this shirt for my boyfriend's birthday and accidentally got the wrong size. The people at Dorkypop we're so helpful in getting me another shirt right away. I really appreciated it!
Jessica R.
United States
10/18/2018
Soft and Comfy!
I ordered the "Take the Gold" Pocket Tee and had very low expectations for the quality and length of shipping time. After all, it was cheap, I impulse bought it for my boyfriend, from an Instagram ad, so how great could it be? IT'S PERFECT! The shirt is soft, and good quality. The size is true, and cut nicely so both my boyfriend and I can wear it without it looking too fitted on him, or too boxy on me. Plus, it got to me SO FAST, and with the sweetest handwritten note that warmed my cynical online-shopping heart. I'll definitely be purchasing from DorkyPop again in the future.
09/02/2018
Good quality
Good quality item, arrived in normal time for international shipping. Sizes run a little small so maybe go a size up if you like baggy things!
04/11/2018
Adorable shirt!
The shirt is absolutely amazing! High quality and not thin and flimsy. The shirt fits true to size for a unisex-style shirt, so I purchased a large (I'm 5'10 and like my shirts a bit looser). The shipping was extremely prompt and the shirt came with a personalized card inside, which I thought was really sweet. I will be purchasing from Dorkypop again!
07/06/2017
Cute
Fast shipping, t-shirt is great quality.
06/15/2017
Cute and really nice!
I was buying this thinking it was a regular shirt but it's actually really high quality! I really like how thick and long it is so I can wear it to sleep too. Can't wait to buy more!
04/27/2017
Quite happy
I got the L size for a friend because No Name was her favorite Studio Ghibli character. She loves the shirt but says that the neck fitting is a bit uncomfortable.
12/28/2016
excellent
brought this for my boyfriend and the size fit perfectly :) looks great!
10/08/2016
Absolutely perfect!
Super soft tee, comfortable fit and adorable design. Love all of the pocket tees, this is my second one and I will continue to shop with you guys because of your quick shipping and awesome customer service :)
08/09/2016
Great quality Shirt and very Soft
I love this shirt and if you like spirited away then this shirt is a must have! The shirt quality is great and really soft.
08/09/2016
Great quality Shirt and very Soft
I love this shirt and if you like spirited away then this shirt is a must have! The shirt quality is great and really soft.
08/03/2016
No face pocket tee
Love the No Face pocket tee! Amazingly soft and comfortable.