FAN PHOTOS
AS FEATURED IN
Customer Reviews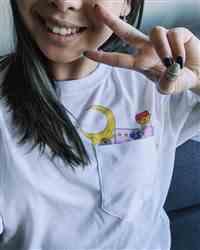 04/16/2019
So cute and comfy!
It fit really nice and I love the design. Must need for all Moonies!!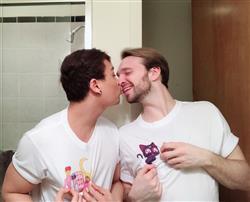 04/21/2018
Amazing
First of all the owner is just the nicest person ever! I got the Luna T-shirt for my bf and Sailor Moon for myself. Been getting compliments on it everytime that we wear them. Trust me it's gonna be the most comfortable shirts you have ever worn. It's very soft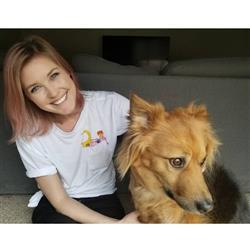 04/06/2018
Obsessed with my new shirt!
My experience from start to finish, especially wearing the shirt, was fantastic!
KC
Kristen C.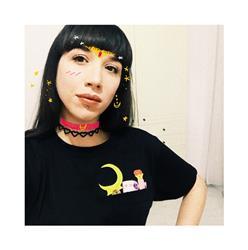 01/26/2018
ADORABLE!!!
The shirt is beautiful and of an excellent cotton! Andon was very kind because he had to send me twice! Thank you so much <3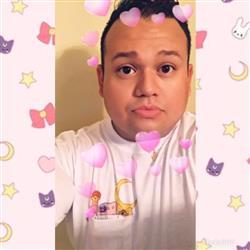 11/24/2017
Love their stuff!
Love my newest addition to my sailor moon collection of tees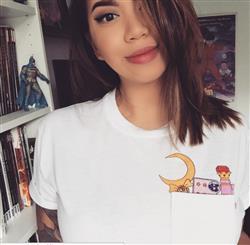 09/08/2017
Best shirt EVER
Excellent quality, will definitely be buying again :)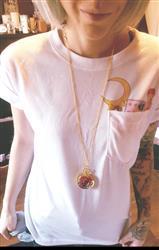 08/26/2017
My GF loves It
I ordered this for my GF, and she absolutely loves it. Every Sailor Moon fan should own this. Shipping was quick w/great communication. I probably should have ordered an XS instead of a S, but it still looks great.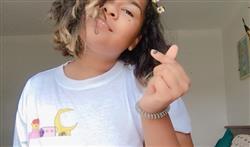 08/17/2017
Super Cute♡
I always buy from here. Everything here is amazing. The shirt fit accordingly, super comfy and soft. Right now it's between hot and chilly in New York so it's perfect for any weather. Will definitely buy again (◍•ᴗ•◍)♡
01/20/2019
So comfy!
Seriously one of my favorite shirts ever!
05/03/2018
Magical Pocket Tee
The Magical Pocket Tee is one of my favourite purchases of all time. It gets attention everywhere I go and I love feeling like a magical girl on a daily basis. I can't wait to order more clothing from Dorky Pop!
02/05/2018
Love it!
It took me awhile to review this but here it is lol I finally got to wear the tee after awhile since getting it, I never had the chance to wear it since I work most of the time and I have to always wear black for work lol I finally wore it and it's super adorable and I love the design soooo much. I got a large, it is really loose but that's how I like it, so instead I tie it to make it look cropped. It's very comfy and I love it, would definitely buy from the website again :)
12/21/2017
ADORABLE <3
LOVE THIS TEE! super soft and comfortable I got so many compliments on this tee <3 Great conversation starter too ;D Had many conversations about Sailor Moon, which is always fun! Very cute with skater skirt or blue jeans
11/15/2017
Creative and amazing quality/art.
Quick shipping, ive never had the kmage chip pr fade on any of my past purchases, always a shoft shirt.
09/26/2017
My inner weeb has been greatly satisfied.
I love my shirts and shipping was so quick! The quality is great and such a comfortable fit!
08/31/2017
Magical Pocket Tee
Amazing quality like my last purchase! This new pocket design is super cute and vibrant
08/29/2017
I'm so happy!
I'm so in love with my Sailor Moon pocket shirt, I've had so many compliments! Would purchase more clothing for here.
08/17/2017
perfect experience
So good! I love the shirt and it is great quality.