FAN PHOTOS
AS FEATURED IN
Customer Reviews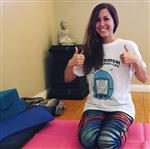 01/20/2017
My Neighbor Totorogotchi
The customer service here is amazing! My shirt arrived quickly. The shirt itself is soft, comfortable and nicely made. I will definitely buy again to DorkyPop.
09/26/2016
I love it!
I have always loved totoro and tomogachis so when I saw this shirt I knew I had to have it. So cute and the quality of the shirt is amazing! So soft! True to size!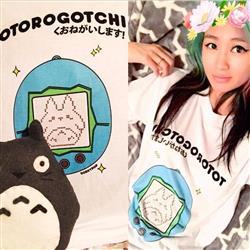 07/21/2016
Adorable
Very soft and super cute!!! Totorogotchi is super kawaii and a great night time shirt. Accidentally got myself the small instead of xsmall but I like it a bit baggy

07/11/2016
Great
I enjoy wearing this shirt it is super comfy and breathable. Great for all weather and shipped very quickly to my house.
08/21/2017
Love this shirt!!
This shirt fits perfectly and is super cute!! The material of the shirt is great as well!!
07/04/2017
Perfect!
Fabric is on point. Took a bit to be shipped but overall, amazing.
07/08/2016
Great Tee
Great experience. Quick shipping. Great quality.
06/13/2016
Totorogotchi Tee
I love the dorky pop tees!! They bring out my personality and the tees wash very well. My only suggestion would be to have the tees in lighter weight cotton. I like thinner and lightweight fabrics :)