FAN PHOTOS
AS FEATURED IN
Customer Reviews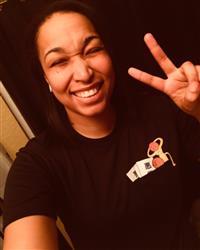 04/02/2018
Amazing
From the comfort of the shirt to the quality of the colors! Love it! First time purchasing and it was an absolutely great experience!
08/09/2018
soooo CUTE
This shirt is so cute and so soft! I am extremely happy with my purchase and I have been telling everyone who will listen to buy from dorky pop!
07/26/2018
Thank you very much
Was great unfortunately I got the wrong one the first time so my girlfriend at the time got lucky n I bought her the one she wanted haha she was going to get it anyways
06/07/2018
Another positive experience!
This is the second time I've ordered T-shirts from them and I'm a more than happy customer. Bought it during a pre-sell and the production to shipping to delivery dates were on point. The quality is great and it fits nicely. Not to mention how kawaii the design is with the glitter!