FAN PHOTOS
AS FEATURED IN
Customer Reviews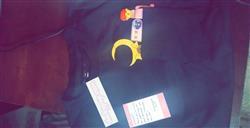 06/07/2018
Absolutely gorgeous
It was exactly what I expected and more. I love it so much and get compliments all the time and always tell them where I got it from. I'm very excited for the day the outer senshi shirts come out since Saturn is my absolute favorite! Thank you guys so much!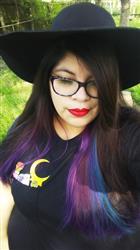 04/16/2018
Amazing
I love love love LOOOOVE the sailor moon glitter pocket tee. I pre ordered it on the first go as soon as these were announced. I get so many compliments and It's my fave black shirt now.
BR
bridgette r.
01/20/2019
Exactly what I expected!
Item fits great. I had been looking for some unique sailor moon goods, and they delivered. I really appreciated the handwritten note and candy/stickers included, as well!
06/07/2018
Glitter pocket tee
LOVE! Sailor moon is my fave!
04/16/2018
Glitter Magical Pocket Tee
Fit of the shirt is great, I love the oversized look so the size is on point. So cute for a true Sailor moon fan, love the glitter and really adds to the shirt. Going to order another one since I lost the first one I ordered.
04/01/2018
Beautiful!
Very well made, super comfortable, overall fantastic quality.
PQ
Patricia Q.